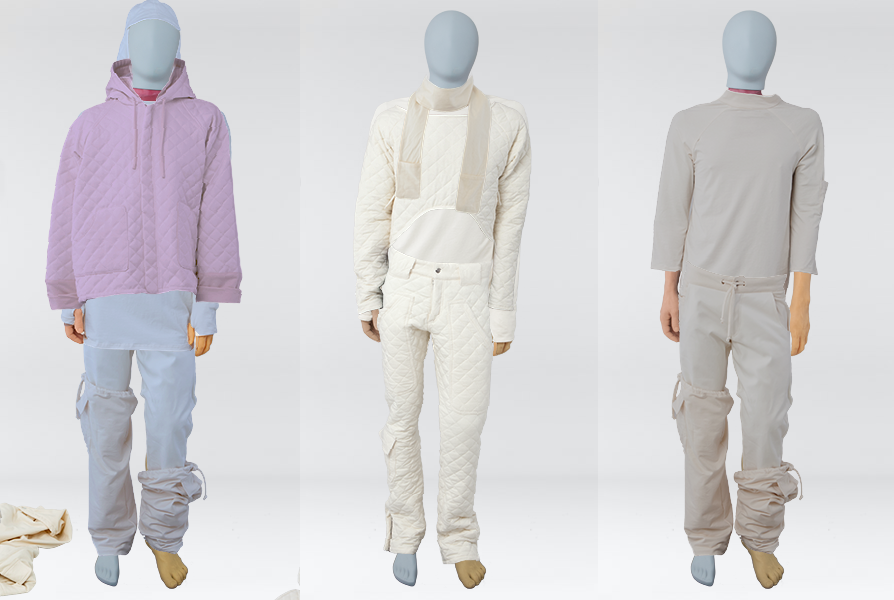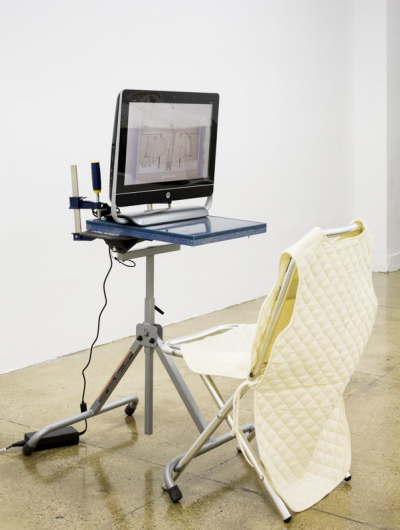 Ready-To-Wear Fall/Winter 2013 Interactive App Presentation@NEW YORK GALLERY
January 12, 2013 - February 23, 2013
Opening Reception: January 12, 6 - 8pm

For this latest outing, TELFAR returns to the idea of urban protection with a range of unisex pieces made from durable materials like denim, cotton and flannel. These archetypal basics have been quilted in various ways as a primary form of insulation, but also to create new forms and silhouettes that straddle the divide between the functional and ornamental.

In accordance to new digital trends, the collection will be presented across various media platforms. The gallery space will feature prototype all-white garments, displayed on special commercial fixtures produced by Lizzie Fitch with Nick Rodrigues. These include a mannequin, display racks, as well as a gaming station for the interactive video game, 'TELFAR Style,' designed by Alan Schaffer.

The virtual game mirrors the gallery set up and players are invited to alter the collection according to their own styling needs, changing the color and coordination of individual pieces. Hosted simultaneously on the DIS Magazine website, the game will play throughout the duration of the exhibition. At the closing, winning player looks will be selected and the white prototype garments dyed and styled accordingly to activate them from their latent state. These transformed pieces will be presented in the TELFAR runway presentation that will take place during New York Fashion Week in February.

Developed with:
HTML5 + JavaScript
App:
TelfarStyle
Press: